The James A. Riley, M.D., University Scholarship is named in honor of the late Dr. Riley, who was an early partner of The Corvallis Clinic and founder of The Clinic Foundation. These scholarships are for Oregon State University students who have decided to pursue a career in a health-related field and are enrolled in the College of Public Health and Human Sciences or the College of Science. Each college awards one scholarship per year.
Deadline and application information is available through the OSU College of Public Health and Human Sciences and the OSU College of Science.
Former scholarship recipients:
2020 – 2021
Hallie Baker – OSU College of Public Health & Human Sciences
Hallie is from Salem, Oregon, and majoring in Kinesiology at Oregon State University. After graduation, she plans on attending a direct entry master's in nursing program and eventually be a nurse practitioner.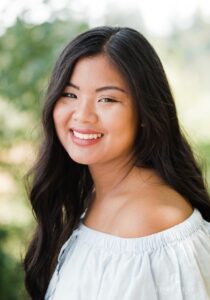 2019 – 2020
Ryan Le – OSU College of Public Health & Human Sciences
2017 – 2018
Gregory Heinonen – OSU College of Public Health & Human Sciences
2016 – 2017
Brooklyn Reeves – OSU College of Public Health & Human Sciences
2015 – 2016
Amanda Tep – OSU College of Science
Rachel Grisham – OSU College of Public Health & Human Sciences
2014 – 2015
Brandon Wick – OSU College of Science
Aya Burkes – OSU College of Public Health & Human Sciences
2013 – 2014
Brandon Wick – OSU College of Science
Allison Shu – OSU College of Public Health & Human Sciences
2012 – 2013
 – OSU College of Science
Anna Marquez – OSU College of Public Health & Human Sciences
2011 – 2012
Kyle Ireton – OSU College of Science
Hilary Colby – OSU College of Public Health & Human Sciences
2010 – 2011
Dinko Plasto – OSU College of Science
Alissa Wall – OSU College of Public Health & Human Sciences