The James R. Naibert, MD, Healthcare Scholarships were established by his patients in honor of his many years of medical practice and helping those in our community. This scholarship fund exemplifies Dr. Naibert's deep desire to help the next generation of healthcare professionals.
He worked as a family physician with The Corvallis Clinic from 1995 to 2013 where he practiced at both the Waverly Drive Clinic and the Immediate Care Center.
Scholarship Amount
$2500
Award
Three scholarships are awarded each year.
Application Requirements
College-level sophomore or higher in standing (includes community college students)
Must have one of the following:

Graduated from either a Linn or Benton County high school in Oregon
Resided in either Linn or Benton County, Oregon for the past three years while working in healthcare with direct patient care
Deadline
May 31, 2023
How to Apply
Scholarship submission should be e-mailed to Ilene Cann (ilene.cann@corvallis-clinic.com) in two PDF files.
The first PDF File should include the following in order:
Personal essay
Three letters of recommendation
The second PDF File should contain:
Current Recipients
---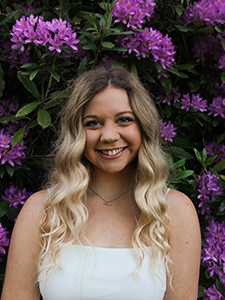 Alexandra Cesca
University of Utah
Doctor of Physical Therapy candidate
"My desire to become a physical therapist didn't become vivid until gaining experience in the field. There was a sense of community in the clinic as the physical therapist worked with patients for long periods allowing her to understand each of them and their personal goals. I realized I didn't just want to help others but to sincerely impact their lives through forming strong relationships by being their personal cheerleader. I aspire to give back to my community and be a part of a pro bono clinic upon earning my DPT. I plan to volunteer at the Neuro Pro Bono Clinic through my physical therapy program to gain experience."



---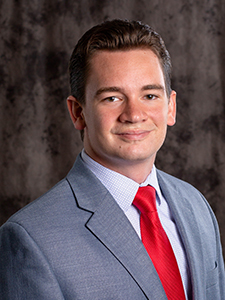 Benjamin Hauser
University of Rochester School of Medicine
Medical Doctor (MD) degree candidate
"I see myself as a neonatologist in the NICU and a scientist researching infant, fetal, and prenatal health. A major factor of being drawn to medicine was my desire to invest myself into a career wherein I could serve the critical needs of others. Supporting families and caring for infants with diseases and complications connected to prematurity and improving health outcomes for the neonate population is a role I believe would fulfill this. One goal of mine would be to find solutions for communities of color and low socioeconomic status that have disproportionately high rates of preterm birth and lower quality health outcomes. I want to become a leader in the field of neonatology and push the capabilities of newborn medicine for providing effective care and treatment to the next level."


---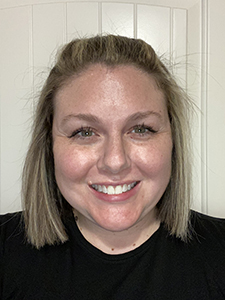 Laura Rivera
Linn Benton Community College
Associate of Applied Science Diagnostic Imaging degree candidate
"I am a Certified Athletic Trainer who recently decided to return to school at Linn-Benton Community College to become a radiologic technologist. I am a wife, mother, daughter, sister, aunt, and overall, a human who wants to leave a lasting positive impact on others wherever life takes me. When the pandemic hit in 2020, I was furloughed for almost a year, and that gave me time to put in thought to my future and how I wanted that to look. I decided to seriously pursue diagnostic imaging. I enjoy this field because you are able to make a positive impact on a wide variety of individuals. I am not caring for the same patient every day or having long interactions, but during the time I have, I do my best to spread care and positivity. Whether that is uplifting a nurse or CNA in the emergency department with a kind interaction, helping a patient understand why the healthcare provider is ordering a certain image, advocating for my patient, or taking the best images I can to help the patient get a diagnosis or treatment, my overall goal is what it always has been, to leave a lasting impact on others wherever life takes me."
---