The George W. Knox, M.D. Memorial Scholarship was established in honor of Dr. Knox, a neurologist who practiced at The Corvallis Clinic from 1970 to 1998.
Scholarship Amount
$1000
Award
One scholarship is awarded each year.
Application Requirements
Graduating senior from Crescent Valley High School or Corvallis High School
Student is pursuing a degree in either a health-related career field or the humanities
Scholarship awardees alternate between the two high schools

Corvallis High School students are eligible in even-numbered years (i.e. 2020, 2022, etc.)
Crescent Valley High School students are eligible in odd-numbered years (2021, 2023, etc.)
How to Apply
Contact the Beyond CV or Beyond CHS for the application.
Application Deadline
Contact your Beyond CV or Beyond CHS for the deadline.
Current Recipient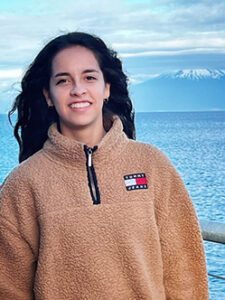 Sofia Alzugaray Orellana, Corvallis High School, 2022
Sofia Alzugaray Orellana graduated from Corvallis High School and will be attending the University of Portland, majoring in biology and either adding a minor in neuroscience or psychology.