The George W. Knox, M.D. Memorial Scholarship was established in honor of Dr. Knox, a neurologist who practiced at The Corvallis Clinic from 1970 to 1998. Through this endowment, a $750 scholarship is awarded each year to a Corvallis High School or a Crescent Valley High School student who expresses an interest in entering a health-related career field or the humanities. Eligibility alternates each year between the two schools. Depending on the eligibility year, the deadline and application information is available through the Beyond CHS or the Beyond CV office. In 2022, students from Corvallis High School are eligible.
Former scholarship recipients: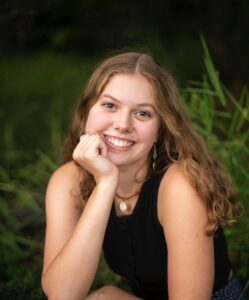 2020 – Daniela Durch-Smith, Corvallis High School
Daniela is a National Honor Society Student and has accepted a place in the Nursing Program at Arizona State University.  For 13 years, she has been part of the Spanish Immersion Program in the Corvallis School District and after she graduates and qualifies as a Nurse, she would like to spend some time working in Central or South America before returning to her career in the USA.
Her extra-curricular activities include participating in Zonta and fostering animals from the Humane Society.  She was a senior leader on the varsity Basketball team and Captain of the Lacrosse team.  She also participated in the student-led fundraiser for local charities, Mr./Ms. Spartan.
She has a 4.0 GPA and is a Valedictorian in the Corvallis High School Class of 2020.
2017 – Caitlin Clark, Crescent Valley High School
2016 – Gabriella Garza, Corvallis High School
2015 – Allen Huang, Crescent Valley High School
2014 – Lila Kaye , Corvallis High School
2013 – Sam Greydanus, Crescent Valley High School
2012 – Kyle Flannery, Corvallis High School
2011 – Erin Ortiz, Crescent Valley High School
2010 – Alissa Wall, Corvallis High School
2009 – Kelcy Gillen, Crescent Valley High School
2008 – Cassandra Lasswell, Corvallis High School
2007 – Courtney Gardner, Crecent Valley High School
2006 – Alexandra Scanlon, Corvallis High School
2005 – Kayla Grossberg, Crescent Valley High School
2003 – Jessica Corgman, Corvallis High School
2002 – Conrad Shultz, Crescent Valley High School